Everything About Us
Toyota Engines & Gearboxes started as a blog that offers the latest news, reviews and interesting features about Corolla. We also have built a very strong relationship with our readers, who are mostly Toyota owners.
Mission

1- You Get Reconditioned & Used Toyota Engines Without Any Hassle
2- You Buy From Only Verified Engine Suppliers
3- You Save Money & Time
The Problem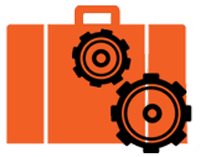 After getting some feedback from some of our regular readers, who had to get the engines of their cars replaced, we found out that if a Toyota owner needs a replacement engine, it is not an easy task. First of all, the question arises, where to buy the engine from and do they have it in stock. Conventionally, if someone needs a replacement Toyota engine, what they will have to do is pick up the directory and start calling up all the breaker yards and car part suppliers to find out if they have the required engine in stock. This would take up a so much time and still it wasn't clear that one would get fair price.
Solution
To address this problem, we started our research and built a database of all the Toyota engine suppliers in UK who have a very good reputation, we managed to add all these sellers and their stock information in our network. Now if you are searching for a Toyota engine, all you need to do is enter the REG number of your vehicle in our system that will automatically get the model, year, engine etc. information from DVLA, based on this information we search the inventories of all our suppliers and get you the prices from those who have just the right engines for your Toyota in stock. You can compare all these prices and buy from the one that suits you.